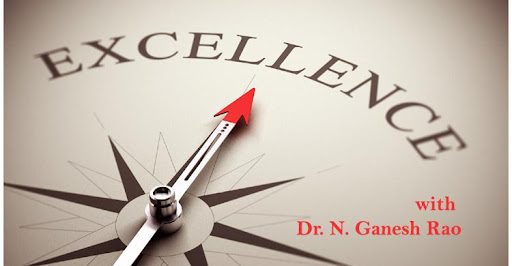 Is your mind constantly planning and scheduling the work?
Are you too stressed with your mind flooded with professional and personal commitments?
Well, at times our work looks larger than life and our outlook persuades us to keep working round the clock at flashing speed because everything demands our prompt attention. It's all about our mental state and how we work collectively, individually, and whether we trust and delegate the work to someone. I am sure most of us like to accomplish multiple tasks at a time owing to the urgent demands at work. At times it becomes quite stressful as it goes on making us develop a rigid and unsettling attitude.
So, if you think that even after pushing your limits you are not able to establish a fine balance in your personal or professional lives, then you must, review your approach.
This chat on the Mat with Dr. Ganesh Rao will answer to most of your unspoken queries and settle your puzzled mind paving your way to a productive performance in all domains of life with micro management of the mind.
Dr. N Ganesh Rao, founder of ACT yoga is a renowned yoga mentor and multitalented personality as a scholar, mentor, and sportsperson. He is associated with many national and international organizations of repute in yoga. His eye for details, consistent research, and imparting wisdom make him one of the most sought-after yogic persona.
---
hmy: What is micro-management in your view?
Dr Rao: It is micro-management of mind which means managing the mind in every moment and in every situation.

hmy: What differentiates a disciplined lifestyle from a robotic lifestyle?
Dr Rao: Initially, a disciplined lifestyle happens with the intervention of consciousness and will. In course of time, the discipline becomes so rigid and mechanical that it becomes robotic with no flexibility at all.

hmy: Being always in present, can it hamper our vision for the future or have a foresighted approach?
Dr Rao: After having taken a decision of the goal to be achieved, you have to be totally in the present while putting efforts into accomplishing that goal. Once the destination is decided, one has to enjoy every moment of traveling.

hmy: Can we shift focus from multi-tasking to mono-tasking if the workstation keeps us on our toes?
Dr Rao: There is no question of shifting from multitasking to mono-tasking because multi-tasking is logically impossible. In fact, if we put all our energies and interest in mono-tasking we shall be accomplishing much more than what we think we can by (what we think is) multi-tasking.